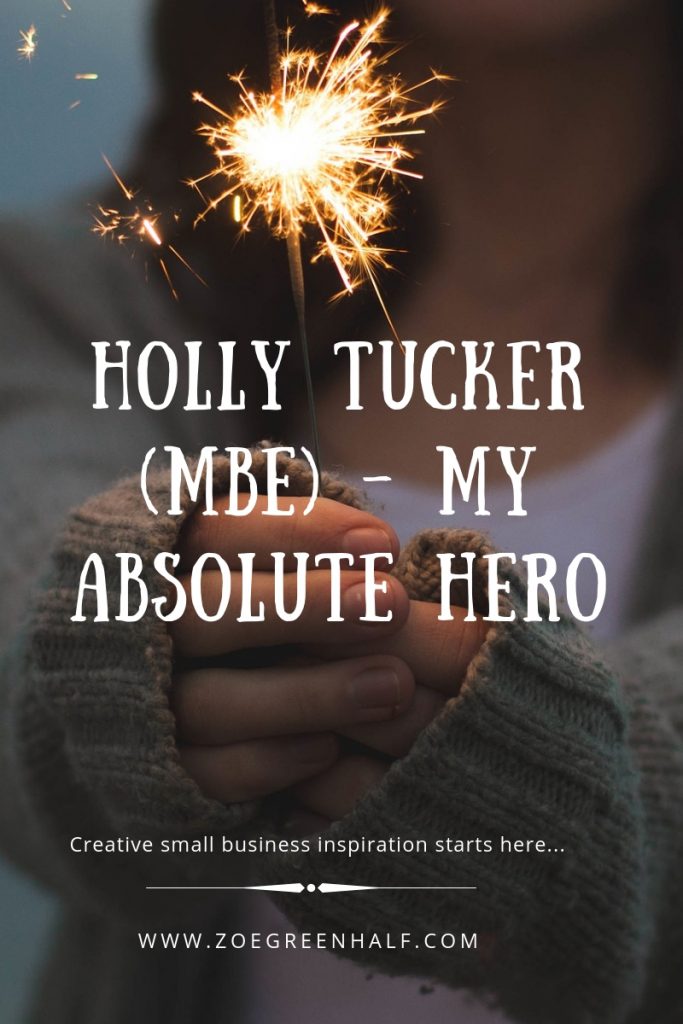 I hope, before I start this, you've all heard of Holly Tucker (MBE), but if you haven't, I'll briefly fill you in. Let's start with an easy question; have you heard of NotOnTheHighStreet.co.uk?? Of course you have! In that case, you have also heard of Holly, as she is one half of the founding partnership behind this phenomenal brand. As an entrepreneur with a successful business under her belt, I was already aware of how brilliant this woman is, but it's only since she created her second business – Holly & Co. – that I have discovered a new appreciation and respect for her talents and dedication to small businesses.
OK, so who is she?
I just told you! She set up NotOnTheHighStreet.co.uk with her friend/business partner Sophie Cornish in 2006 as an online marketplace for crafters and small businesses to sell their products, recommending customers something more personal and more unique than the current high street offerings. In June 2013 she was awarded an MBE for services to small businesses and enterprise as part of the Queen's Birthday Honours List. In 2015 Holly was named 'UK Ambassador to Creative Small Businesses' and 2 years later, she launched her second business, Holly & Co., a curated advice and inspiration platform for small creative businesses and independents. Just writing this alone, I am in awe.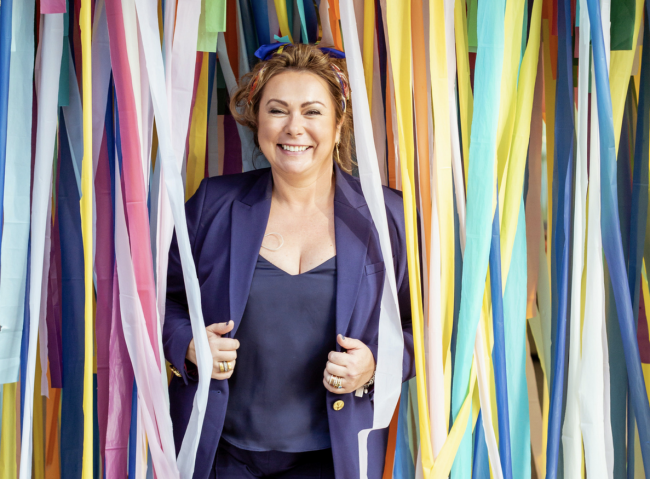 That's all very impressive but what's so great about yet another female entrepreneur?
How rude. THIS particular entrepreneur is also a philanthropist, having set up the charity The Happy Bricks Foundation, providing support for disadvantaged children globally. She also deeply cares about inspiring creative small business owners and her passion is infectious. I've come to realise this since she recently launched her podcast, Conversations of Inspiration, in which she interviews creative business owners about their journey, in a bid to inspire listeners wanting to start or continue their own entrepreneurial journeys. I'm such a fan. I don't even have my own business up and running yet (still working on it) but I can't wait to properly get going, thanks to the motivation I receive from this weekly podcast. At the end of each episode, her guests are asked to read out a letter they have written to their younger selves and they are moving enough to bring on the tears…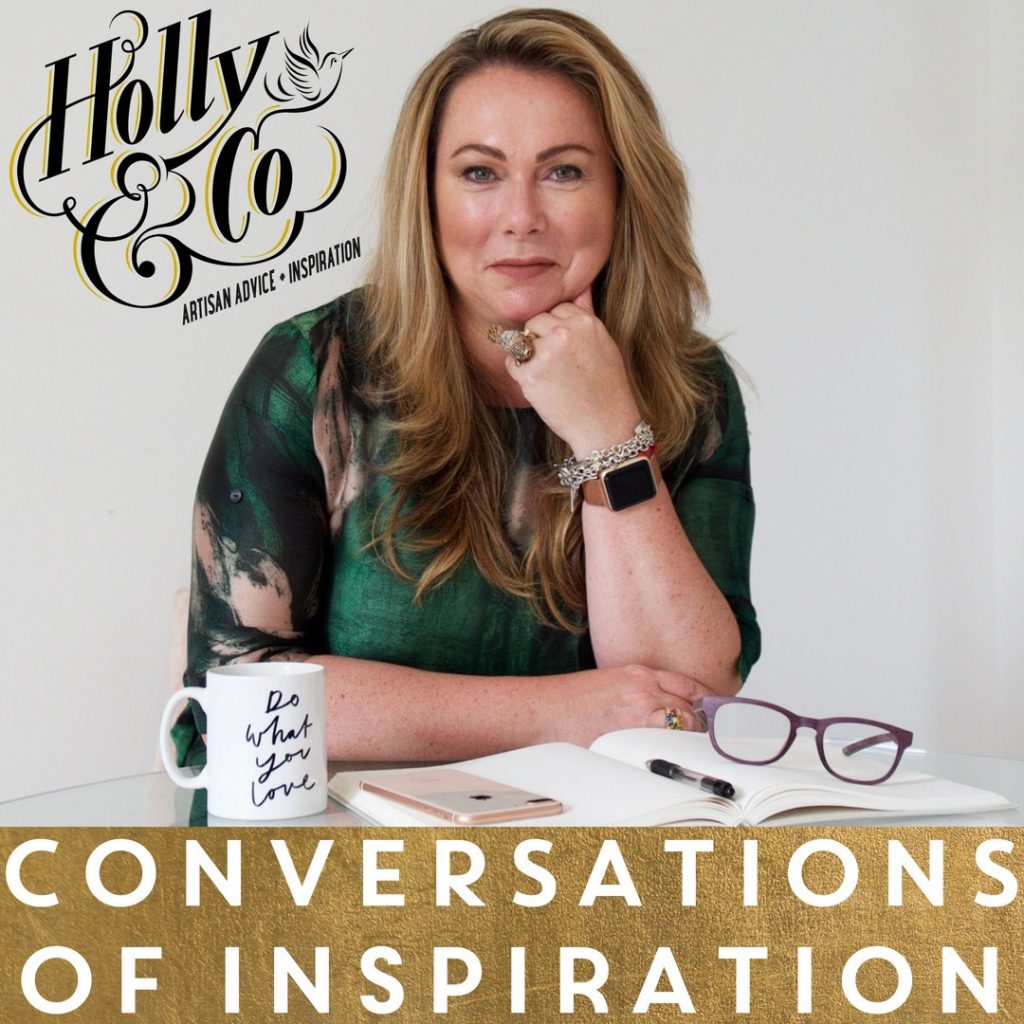 OK, but what else does she do?
Er, what doesn't she do? Last month Holly organised the first ever Congregation of Inspiration in Syon Park; "A day of inspiration & advice for creative entrepreneurs." In the run up to the event and for a good week after, my Instagram feed was literally overflowing with creative business love for Holly Tucker and for the amazing day everyone shared learning, networking and exchanging experiences. There were inspirational speakers such as Nikki Cochrane and Kathryn Tyler, co-founders of Digital Mums, Molly Gunn, founder of Selfish Mother and Julie Deane, founder of the Cambridge Satchel Company. I wanted so much to buy a ticket but I just felt I needed to have my little leather project up and running first, in order to gain the most benefit from a day such as this. I really hope it runs again next year and that I'm in a better position to allow me to participate.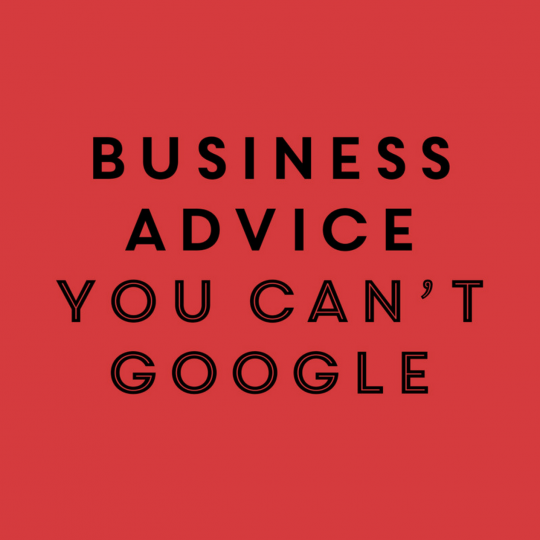 It's obvious you have a massive girl-crush on her. Where can I find out more?
You're right. I frigging love this woman! I imagine her in real life like this beacon of positivity and realism, but also like the aunty you'd sit down and have a cuppa with, to chat creative stuff and new projects. Her attitude is that anyone can start a business, no matter the background or business know-how and she's proved over and over again her resourcefulness and passion for helping people do just that. I have so much respect for what she's achieved and continues to do for the UK small business community, yet if you read her Instagram captions and listen to her, (sometimes fighting back tears), at the end of the podcasts she is humble, modest and demonstrates an extraordinary humility despite her enormous success.
If you're a small business owner or looking to start one, you can find out more by going to the Holly & Co. website, downloading the Conversations of Inspiration podcast or by following Holly Tucker MBE over on Instagram. She's also written several books, the most renowned being "Build a Business From Your Kitchen Table" although I haven't had the chance to read it yet. Have you? I'd love to hear what it's like so please feel free to leave a comment below with your thoughts.
Holly, if you ever read this, I want you to know that should I get the opportunity to meet you one day, I will probably be a bumbling mess of nerves but please forgive me: you are a legend, bursting with inspiration, encouragement and enthusiasm and if I ever manage to shake your hand, I shall die a very happy woman!
And on that dramatic note, I'll get back to my small business dream and return for more blog musings next week.
Ciao!
Zoe x