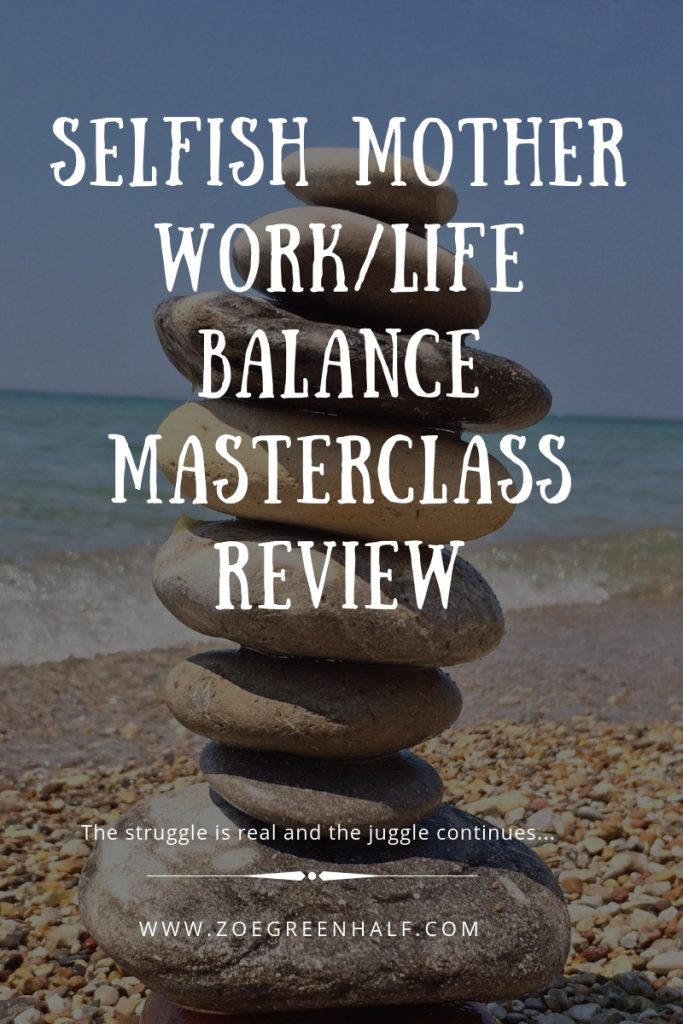 Following on from last week's reflective post on trying to focus on what I want to achieve, I decided to enrol on the WORK/LIFE BALANCE MASTERCLASS by Selfish Mother. The course consists of a series of short videos and activities to complete via a workbook to really get the message across. Not only am I enjoying this mini course but I'm also a massive fan of Molly Gunn, a.k.a Selfish Mother, so this week I'd like to dedicate my latest blog post to all the inspiration she is giving me…
Who and what is Selfish Mother?
Selfish Mother started its life as a blogging space where Molly wrote about the trials and tribulations of modern mothering. The 'blogzine' grew in popularity as women all over the internet identified with the need to address a balance between being a parent and maintaining their own identities and goals and started adding their own stories. What began as an online place to exchange articles and ideas then evolved into a whole community and then a brand based on slogan tees, with the ethos of giving back being central to its core values. Selfish Mother produces a range of 'good tees' – a line of tee shirts and sweatshirts- which donate to charities with each purchase, (almost reaching £1 million in donations at the time of writing), and have expanded from online retail to having their own, physical shop called The FMLY Store in Bruton. The brand itself also supports many other small businesses by stocking a range of clothing, accessories, books and home wares with a similar ethos to Selfish Mother.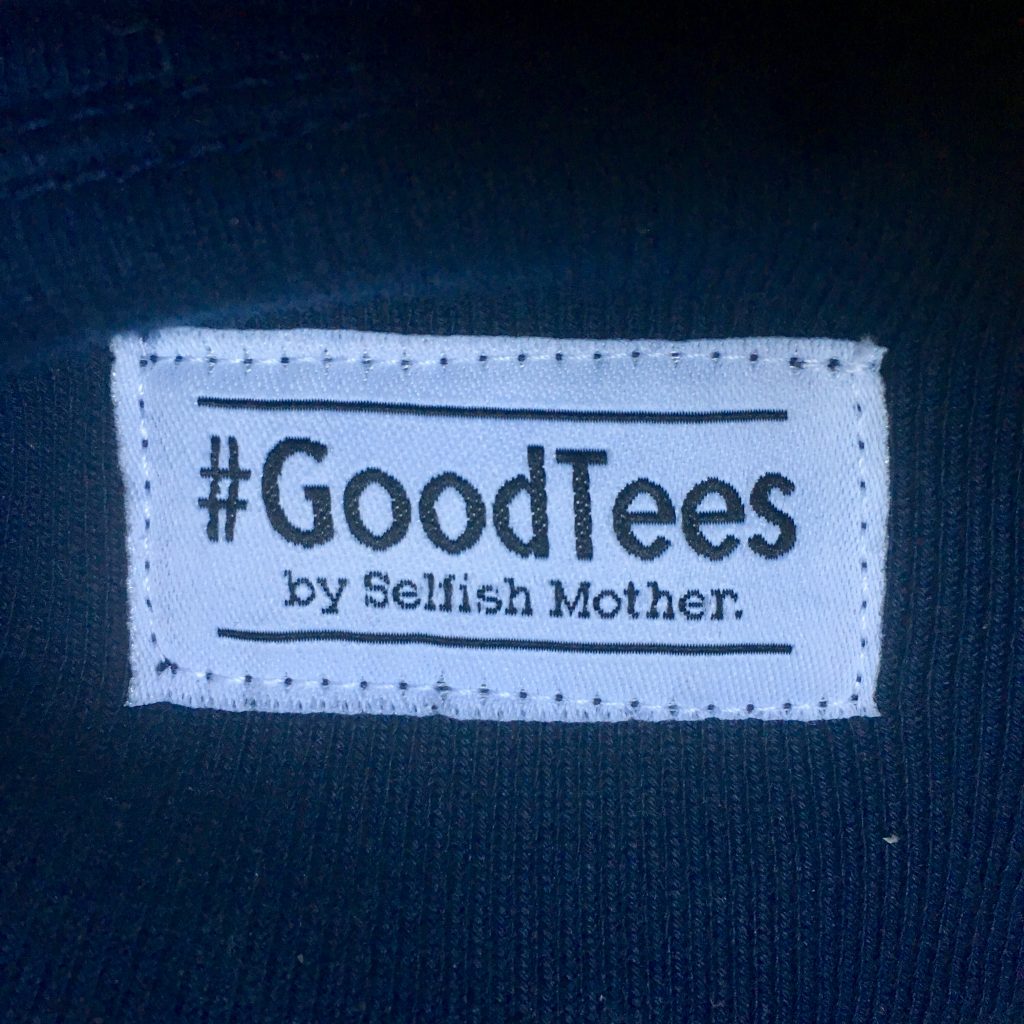 What makes this brand special?
The fact that it's proved a philanthropic business can and does work! I love their tag line that you can "do good and look good!" Many other small brands have since used Selfish Mother as a shining example from which to base their own business model by incorporating the idea of donating to charities with a percentage of their profits. Molly and her husband Tom have created a brand that speaks to mothers, to parents and to families, all whilst building the business around their own family life with three children and that's pretty special. They have since been invited to participate in discussion panels and contribute to podcasts and books in order to inspire others. I know I definitely feel inspired by their story and hope so much to incorporate many of the same ideas into my own future brand values.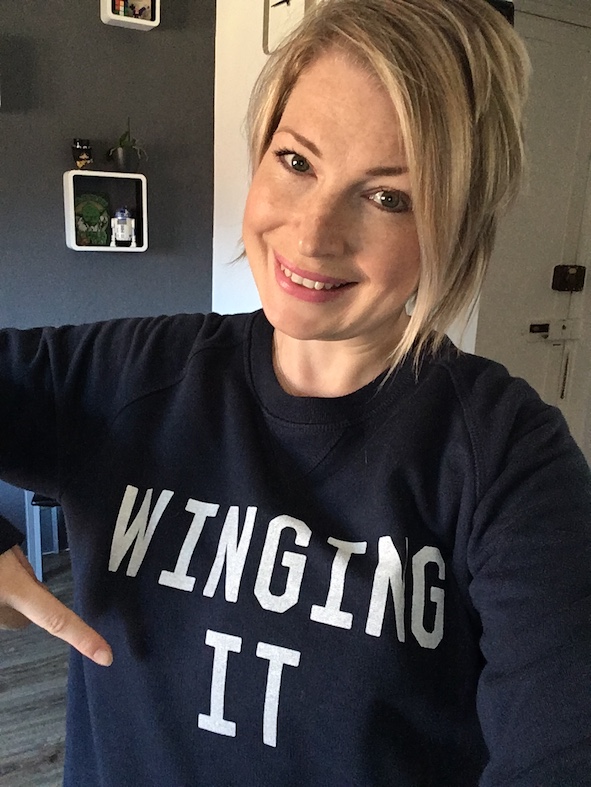 What are the Selfish Mother Masterclasses?
In her own words, "4 digital courses, each featuring super helpful & down-to-earth videos and printable worksheets created by Molly Gunn, founder of Selfish Mother and The FMLY Store. They are bite-size video courses that you can watch in your own time & take action from straight away."
WORK/LIFE BALANCE
SOCIAL MEDIA SUPERCHARGE
MAVERICK MARKETING HACKS
KICK-ASS BRAND TOOLKIT
I decided to try the Work/Life Balance course to try and figure out how to to do the mum-juggle more successfully.
What have I learned from the work/life balance masterclass?
That most of achieving a work/life balance can be attributed to setting rules and boundaries and then respecting them! Setting aside designated 'me time' and learning to prioritise your to-do lists are key to beating the overwhelm and getting sh*t done. Linked to the Masterclass is a Facebook group full of other, likeminded people looking to create careers around family life or achieve more balance within their own business or start their own brands. It's inspiring to read their stories and discover how they are adapting to, or overcoming problems. There's lots of support and suggestions in the group too – it's collaborative rather than competitive. 
How am I going to action what I've learnt?
I'm in the process of making myself a timetable whereby I divide up my tasks and fit them in around the nursery run/pick up and the household chores. I'm trying to prioritise the things which are most important to my future business such as a weekly brainstorming session, time for designing, making and experimenting. There still don't seem to be enough hours in the day but I bet that's what all parents say. I complained to my best friend yesterday that it's often hard to not feel like your just spreading yourself too thinly across too many things. "Welcome to motherhood" was her sympathetic response!
'The wonderful thing is that if you start a business, you are able to then have a say in how you live your life. You can mix your family and your work life and that is amazing' - Molly Gunn (Conversations of Inspiration podcast)
Click To Tweet
Was it worth the money?
Well, I did get an 'early bird' discount so that was a bonus. I thought there were some very valid points in the short course, although hand on heart, I'm not sure that I actually learnt something from every video; more reinforced much of what I already knew I should be doing. That said, the workbook was helpful as it forced me to confront my own work/life balance, ask reflective questions and start to prioritise things. I have also enjoyed the interactions within the closed Facebook group where there are other 'alumni' looking to start their own business or develop an existing one. One lady in there suggested a podcast I should listen to which I had never heard of and another started a discussion about whether to use Etsy or Shopify, (Shopify came out really well from this btw), so it's great for picking up little nuggets of knowledge.
Where can you find out more about Selfish Mother, The Fmly Store and the Masterclasses?
You can find out more from these websites:
Facebook – @SelfishMother @theFMLYstore
Instagram – @selfishmother
And there's also an awesome interview with Molly on the Congregation of Inspiration podcast, of which I am a MASSIVE fan!!! Click here to listen:
I hope you feel inspired to take a closer look at the Selfish Mother brand and if you do, let me know your thoughts in the comments below.
Back soon with a new blog post so have a great week,
Zoe x