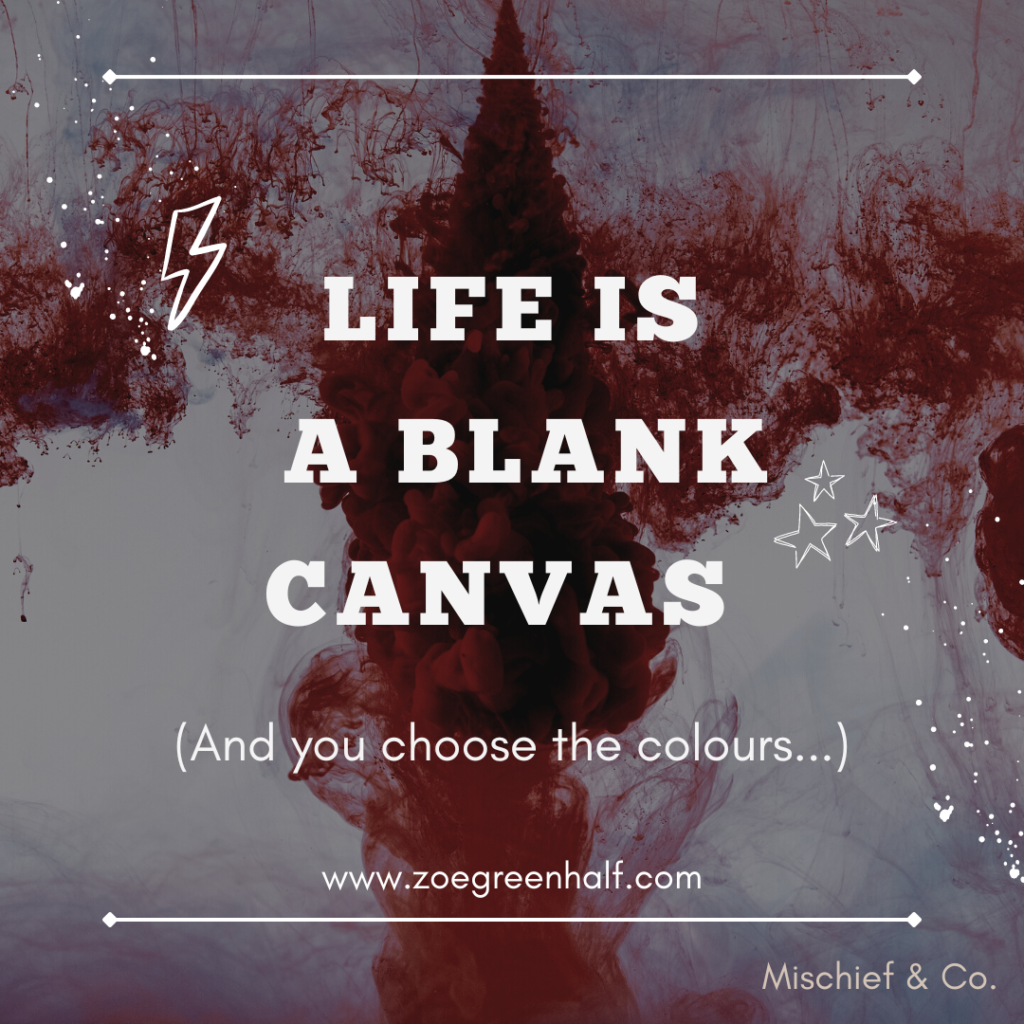 …AND YOU GET TO CHOOSE THE COLOURS.
The shading is up to you, the marks you leave are your legacy so what are you going to do with it? We don't need to be artists to create a work of art. We don't need to label ourselves creative in order to pick up the paintbrush. We just need to wake up and realise that every day when the sun comes up, we get another blank canvas to play with and another shot at making life epic.
So what's eating you up about that?
The canvas is there, just add your colours, don't be scared… Don't fall into the trap of feeling like you're not good enough – who is judging you anyway? Someone who lives in a monotone world, too frightened to be themselves? Probably… but why would you care when they're never going to be you. You know who you are. That's your superpower. Use it, don't lose it!
Let. It. Out.
Don't ask 'what can I do?' just show them what you know.
That you don't need to paint life with one colour when you have a whole box.
Make it bold.
Make it count.
Make it a work of art.
Zoe x