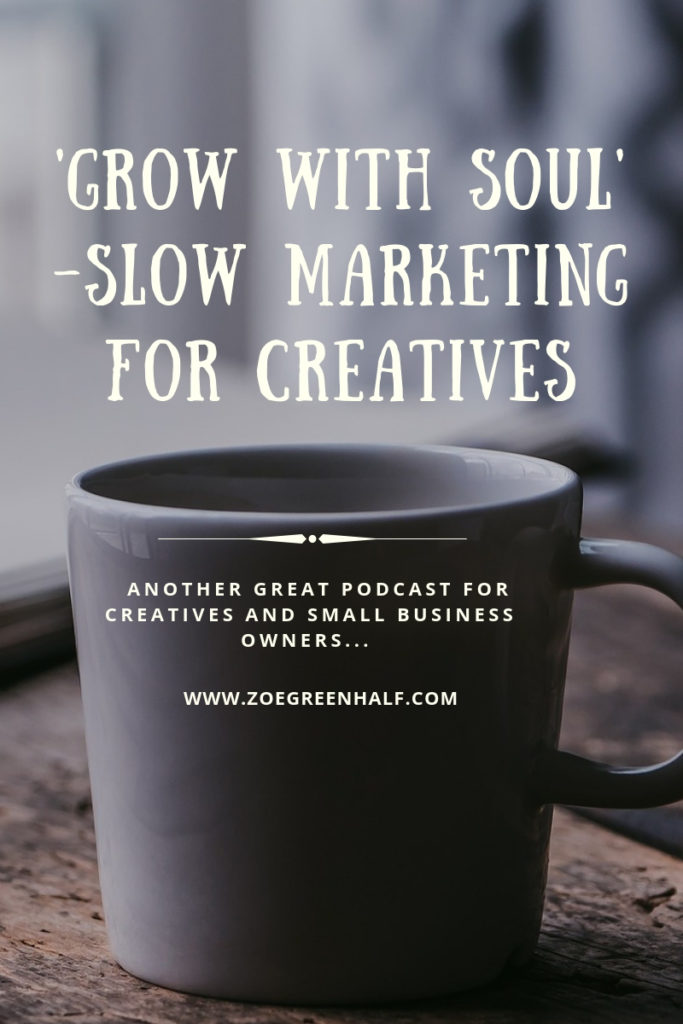 Just discovered this podcast with Kayte Feris via a tip-off on Instagram and wanted to share with my fellow makers and creators…
I don't know about you but often whilst I'm working I enjoy listening to a podcast. It makes me feel as though I'm maximising my time both to make and to learn and since I've become a mum, I'm ALL about maximising the ME time!
Grow with soul is slightly controversial in its approach to help guide small businesses through the intimidating world of marketing, through slow, mindful practices rather than conforming to standard marketing strategies. So what does that mean for us as creatives? It means doing what feels right and not what we feel we should in terms of the constant hustling, promoting, selling and funnelling that business owners are expected to do.
Hello, I'm Kayte. It's so good to have you here, make yourself at home.

I'M A MARKETER TURNED COACH AND MENTOR (AND BLOGGER, OF COURSE). I LIVE IN THE SNOWDONIA NATIONAL PARK IN NORTH WALES WITH MY OTHER HALF AND TINY DOG. I AM LEARNING TO LIVE MORE SIMPLY AND HAVE A PENCHANT FOR BREAD-BASED MEALS AND GIANT SCARVES
It's so easy to get caught up in the social media bubble of posting every day, following proven strategies and feeling compelled to produce an endless flow of engaging content all of which can become stressful and time-consuming. Kayte Ferris on the other hand proposes an alternative which she calls "slow marketing." It's not about posting on Instagram twice a day every day just because some expert says that it's the only way to gain followers. Nor is it about clutching onto the idea that every maker and his dog need strive for that 6 figure business model that is perpetually thrust in our faces on Pinterest and sponsored ads. It's about growing a business using marketing techniques but doing so in harmony with our personalities, products, brand values and lifestyles and not forcing yourself to fit in with what's considered the 'right way.' Square peg round hole and all that.
I can't think of anything worse than being made to feel like I'm doing things wrong because I want to do them differently or because time-wise it's just not feasible to spend hours replying to every comment on Facebook or creating free resources in exchange for email addresses. At the end of the day, isn't being yourself also what lies at the heart of creating a business that's unique to you?
Personally I love this idea that it IS possible to grow slowly, sustainably and soulfully but maybe that's because I'm such an over-analyser. I can't move swiftly or make snap decisions and I can be a terrible procrastinator, who gets lost in thought; a scatterbrain capable of over-thinking even the simplest of tasks until I'm left wondering where all my time went when I have very little to show for it…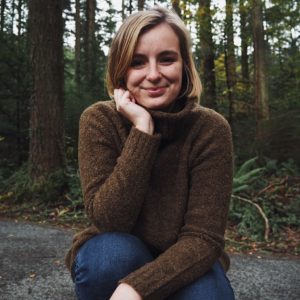 Earlier I listened to a 'coaching' episode of the podcast where Kayte chatted to ceramicist Kara Leigh Ford about the problems she faces in marketing her business and guided her through some practical solutions. The format of these coaching episodes using real life examples is a great way to see how others are suffering the same sorts of problems and how, by applying Kayte's marketing experience and advice, they can easily be overcome by tailoring the tips to you rather than forcing yourself to adopt business-book methods that make you feel icky.
SO NOW I HELP AMAZING CREATIVE PEOPLE LIKE YOU TO FIND YOUR OWN CLARITY AND DIRECTION AND TO WORK TOGETHER TO CREATE A MARKETING STRATEGY THAT WILL MAKE YOU GROW WITH SOUL.
Here are my top 3 takeaway points from this episode;
You don't need to post on social media every day just for the sake of it. It's true that showing up consistently is important for connecting with your audience (and unfortunately satisfying those naughty algorithms), but consistent for you could just mean once every other day, or just 3 days a week but always with something valuable to offer rather than daily posting, for posting's sake.
Repurpose your content. I love the idea that once you create something – be that a blog post, or an image or a free resource – it doesn't mean it has one use and then gets discarded. She explained how a blog post could become a short video of tips or turned into a downloadable resource for your audience. This is definitely something I am going to think hard about. It takes time to create content so it makes sense to get as much out of it as possible.
A blog post doesn't always have to be writing. Mind blown. Sounds so obvious now I think about it but I actually don't consider this enough. A blog post could be a visual element like a series of photos (what you've been working on this week for example), a moodboard, a list (e.g of books, podcasts, current inspirations…) This is also something I plan on readdressing in my own work going forward.
If you haven't tried podcasts yet, or you're looking for something a little different, head on over to iTunes (or your favourite podcast provider) and give Grow with Soul a listen. You can also follow Kayte on Instagram where she has a beautiful profile @simpleandseason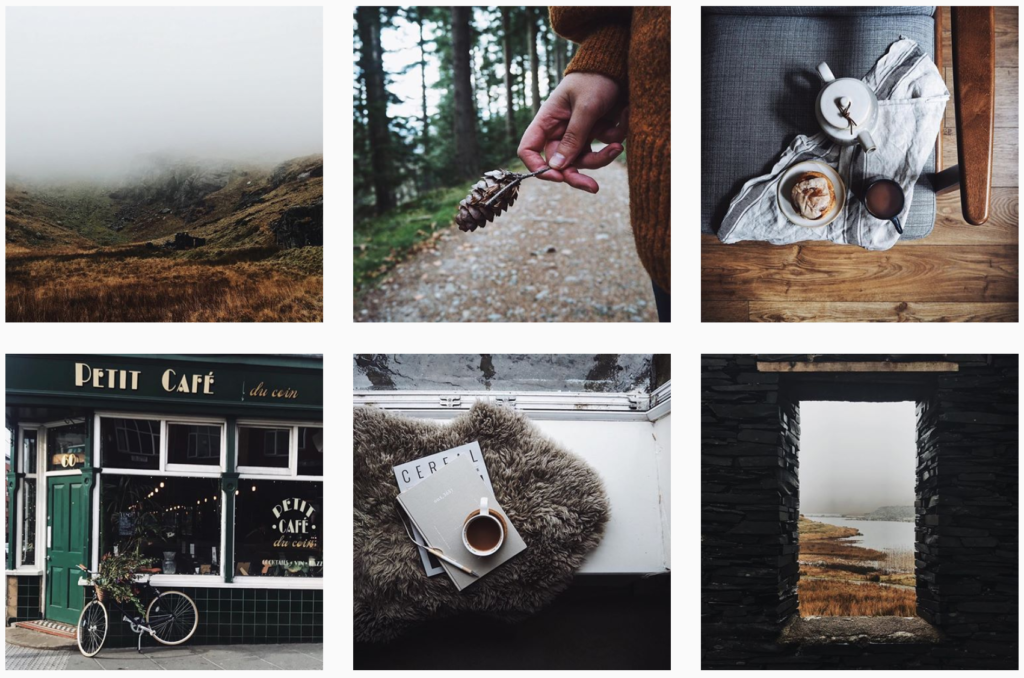 Are there any other good podcasts for creatives I need to know about? Let me know below!
Zoe x