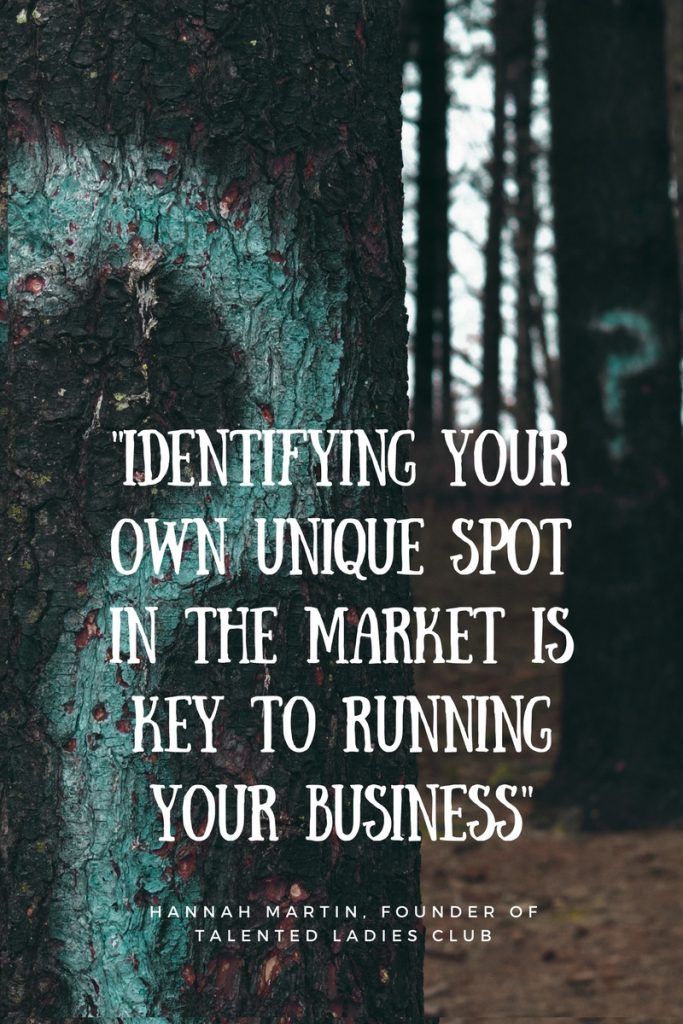 Are you (like me) wondering which business direction to go in? Confused as to whether to broaden or narrow your business ideas? In this great article from Talented Ladies Club, Hannah Martin sets the record straight;
"One of the biggest mistakes young businesses make is trying to be everything to everyone. When taking a generalist approach, you pit yourself against industry giants who, with huge budgets and a very well-established name, are extremely difficult to compete with."
So how can we survive in the business world? 
"By narrowing your focus, you offer something unique that customers will struggle to find elsewhere, effectively filling a market gap rather than jumping into an already crowded space."
So maybe in my case it's just a question of finding a specific focus for my leather brand idea, rather than trying to be all-singing, all-dancing and not really giving myself a USP.
Talented Ladies Club have a fabulous website dedicated to inspiring and empowering women and you can read the full article at https://www.talentedladiesclub.com/articles/how-to-find-your-business-niche/
What other advice is out there for finding our niche?
Zoe x